Okay,
I
don't (though my student loans are pretty up there...) but anybody who sees
the Arcane Arcade Game Table
and has to pick their jaw up from the floor might.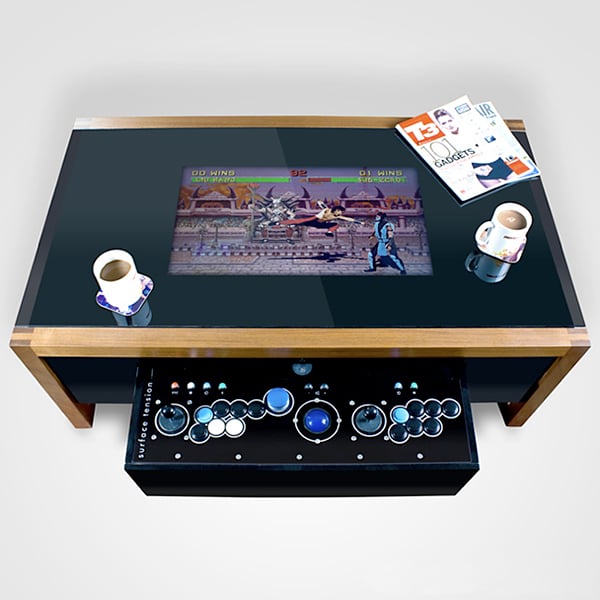 Behold! A table with video games inside of it! (And: An entire computer, running Windows 7 home, with joysticks, trackballs, buttons, USB & HDMI inputs and preloaded with MAME and a whole slew of other games...)
Who needs a TV or a monitor now, suckas?
Wait -- Isn't this what Nolan Bushnell's failed restaurant enterprise attempt was all about? Having a place with tables that had screens and games in them? I think we talked about it on Tuesday.
Anyway, if money were no big deal and you could get all the stuff you wanted, would anything like this be in your future? OR: If you were to sell one of your vital organs for this table, which one would you sell for it?* (And would you also buy coasters?)
From:
The Awesomer
&
surface-tension.net
*I don't condone the selling of your vital organs for video game-infused coffee tables. You kind of need them where they're at.